About
Love, AL
The story of Love, Al is a unique one because it started by accident! Back in 2021, I was dealing with a lot of emotions after a bad experience with religion so I started drawing to deal with those negative feelings. I posted one of these drawing to TikTok and 2 million views later, I realized I wasn't alone in my beliefs, and I saw that there were other female agnostics/atheists who were also dealing with the same challenges as me.

I saw an opportunity to create a community and empower other so with the encouragement of my super hot and supportive boyfriend (now hot fiance), I launched a website two weeks later and the rest is history!

The goal of Love, Al is to promote a culture of equality and free-thinking and create products to represent non-religious, liberal, and feminist ideals. With clothing being used as a form of self-expression, we believe that it can also express opinions while being cute and "feminine." Through the use of empowering, advocating, and educating, we hope to encourage all people to start speaking out about what they believe in even if it is through what they wear.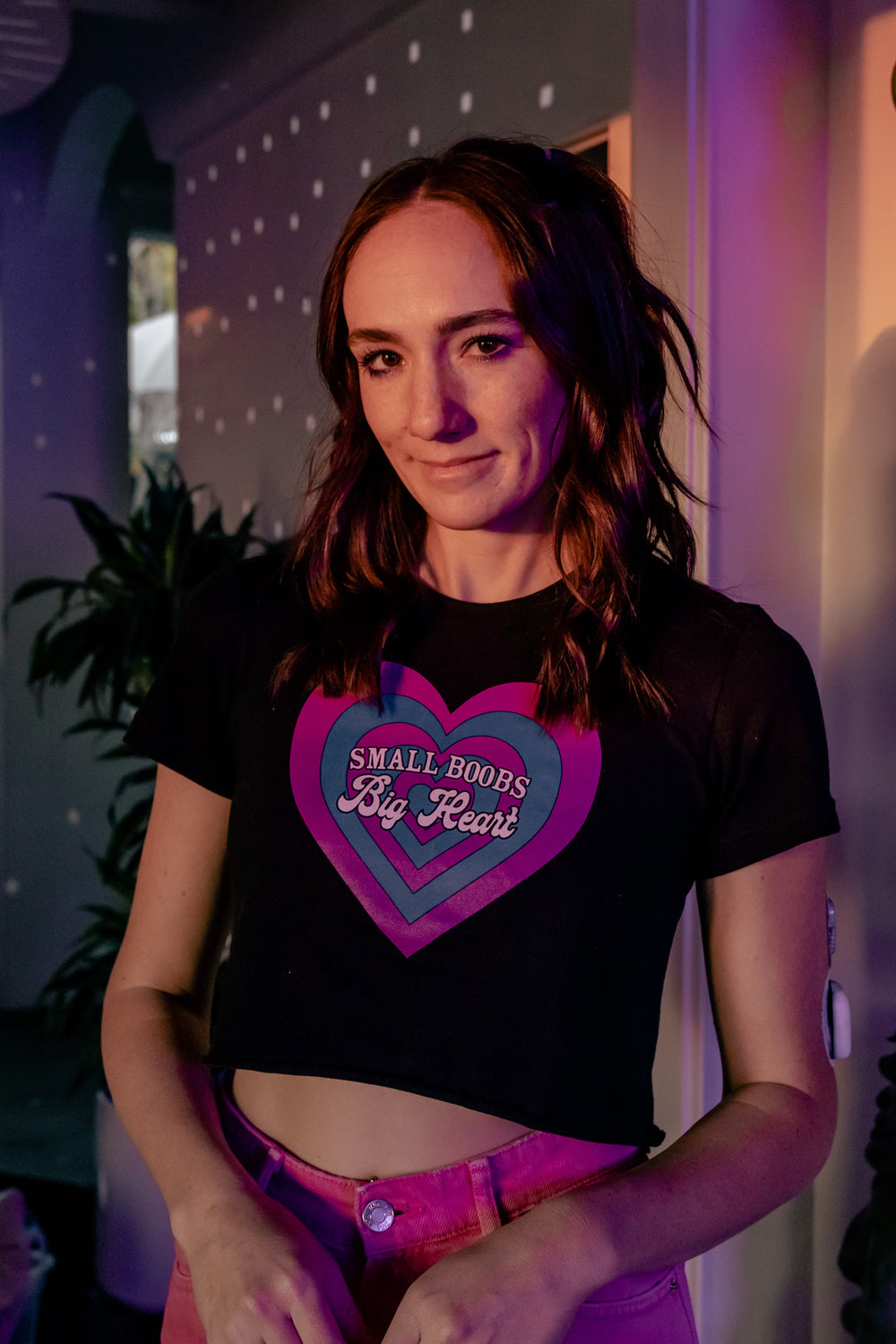 Who is
Al?
Hi there! I'm Allie, the founder, and owner of Love, Al. I am one part graphic designer, one part feminist, and a generous dash of an introvert who loves animals.

I currently live in Southern California with my super hot fiance, our dog, Guinness, and our two cats, Mavericks and Banks. When I'm not working, you'll usually find me doing home improvement projects on my newly purchased fixer-upper or running around with my high-energy dog.
Shop Now
MORE RANDOM FACTS ABOUT AL
A Few of My Favorite Things:

Color: Pink

Food: Pizza or Sushi

Place: Home

TV Shows: Game of Thrones and New Girl. I know, total opposites.

Animal: Giraffe

Ice Cream Flavor: Mint Chocolate Chip

Other Fun Facts:

I'm a type 1 Diabetic

I complete a half marathon in 2022. I hated it but weirdly want to do it again!

My hobbies include skiing, baking, and doing craftsI was a college lacrosse player

I trained my cat, Mavericks, to walk on a leash and he would go hiking with me